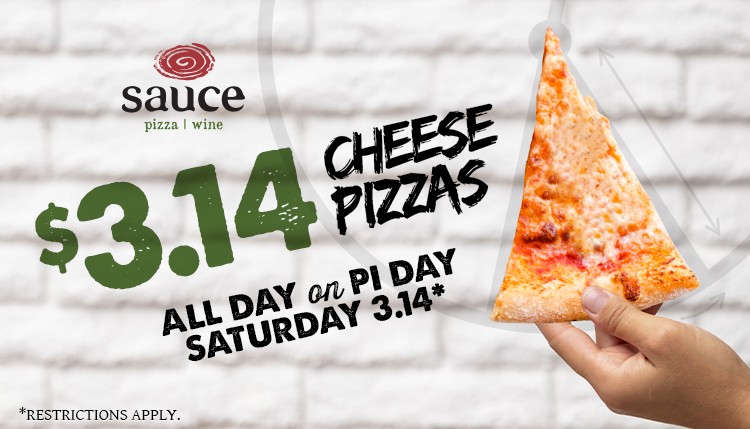 If our calculations are correct – it's Pi Day! The cheesiest time of year is upon us and we're celebrating with $3.14 cheese pizzas all day on Saturday, March 14th!
Grab your cheesy 3.14 pizza pi(e) and give a toast to celebrate Albert Einstein's Birthday which is also on March 14th.
Be there, or be square!
Get Directions to your nearest Sauce!
Disclaimer: Dine-in only (not available for any take-out, phone in or 3rd party orders). Valid only on 3/14/20 at all Sauce locations. Limit one per guest per visit. Cannot be combined with any other offers or discounts. No cash value. Modifications and additions are subject to up-charges.