Strap on your thinking caps, pizza lovers — it's time to put your palate to work. In our "Fresh Ideas? Prove It. Build Your Own Pizza" Contest, we invite you to invent the tastiest pizza for the month of October.
It's pretty simple, really.
Step 1: Choose your crust
Step 2: Add your toppings
Step 3: Enter to win
What are you playing for, you ask? For starters, your pizza will be Sauce's Pizza of the Month for November (major bragging rights) and featured on our chalkboard. We'll also donate $1 of every Pizza of the Month sold to the charity of your choice.
Contest Details:
You can enter your pizza via Facebook or in-store starting October 1st – 18th.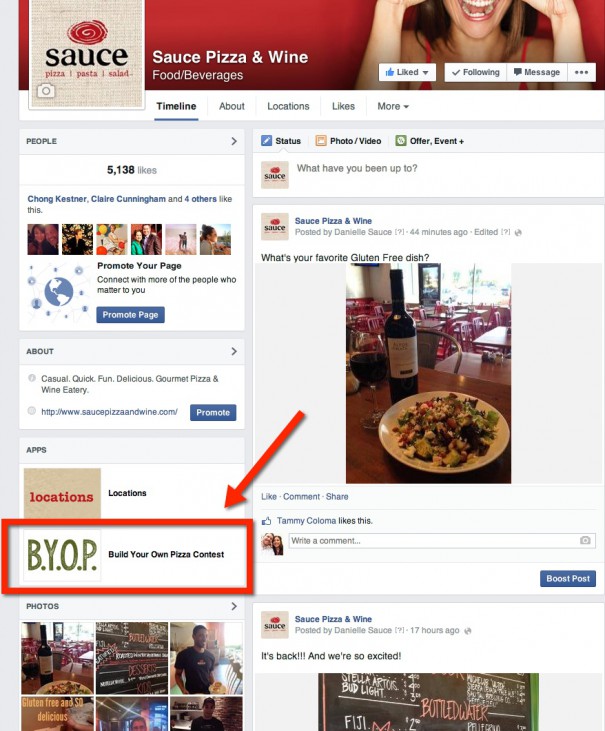 Be sure to include:
The name of your pizza
The crust type
Type of sauce (if you want any)
The ingredients and
Your email address
Chef Christopher and team will choose a winner the week of October 28th and the winning pizza will be featured on the Sauce chalkboard beginning November 1st .
Will you choose a gluten-free crust? Top it with veggies or meat? Check out the Sauce menu to plan your pizza, and enter to win!
*Winner will be chosen by our Executive Chef based on taste, flavor, cost and creativity. Entries must be received online or in-store by midnight PDT October 18th. The winner will be notified via email or Facebook message. Employees of Sauce Pizza & Wine are not eligible.