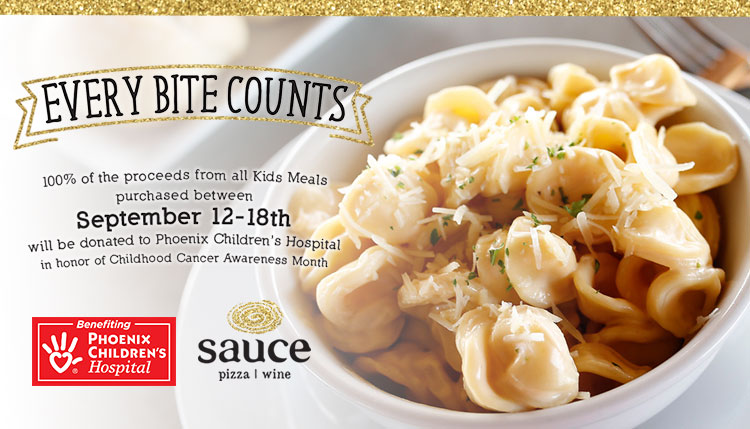 Shine bright this month and go gold with us! In honor of National Childhood Cancer Awareness Month, we have partnered up with Phoenix Children's Hospital to spread the word about the outstanding quality care and education they provide. Phoenix Children's Hospital, ranked in U.S. News & World Report's Best Children's Hospitals, is Arizona's only licensed children's hospital. The hospital has roots in Tucson too, as it provides pediatric medical coverage to Tucson Medical Center.
We're completely smitten with the work they have done for children and families in Phoenix and throughout the Southwest, so from September 12th-18th, we are donating 100% of the proceeds from all Kids Meals to Phoenix Children's Hospital.
Over 300 patients are diagnosed with cancer each year, and more than 90 patients receive various cancer treatments daily. That means there are over 300 reasons to go gold this September! Join us as we participate in National Childhood Cancer Awareness Month to help bring attention and support to children in need. To learn more about the cause and additional ways to donate, visit GoGold4PCH.org. Let's help Phoenix Children's Hospital raise their goal of $1 million this month!
Don't forget to follow us on social