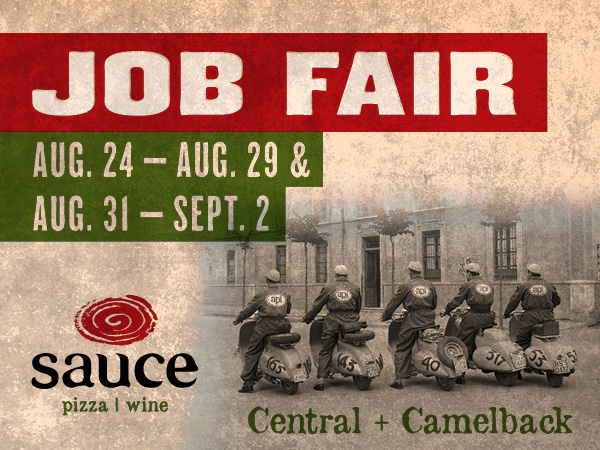 Sauce is currently hiring our entire team for the new location, opening soon in Uptown Phoenix! Join a family that's more like a family than employees.
or
CALL 602.526.4418 FOR MORE INFO.
More about Sauce Pizza & Wine
Sauce Pizza & Wine answers the daily dilemma of "Where are we eating?" This fast, fresh concept offers the cure for every appetite, every day, every time with updated Italian favorites paired with impressively affordable wines. Whether it's Italian pasta and fresh salads for your family, half a dozen hand-stretched pizzas for the local kids soccer team, "kid-famous" mac & cheese to feed your little wild ones, vegetarian and gluten free options, or meatballs that would make your mother-in-law proud . . . this neighborhood Italian eatery will quickly become your fast-casual dining answer.